What is the Gloucester Rotary Club?
Chartered in 1962, the Gloucester Rotary Club supports the individuals, organizations, and businesses of Gloucester, Virginia through services, grant-making, and advancing community.
The Gloucester Rotary believes strongly in the

Rotary's

motto "Service Above Self" and is proud to be a part of the 1.4 million global network of Rotarians creating lasting change at every level of society.

The Gloucester Rotary meets on the 2nd Thursday of the month at

PEMS

 at 5:30 PM and hosts breakfasts on the 4th Thursday of each month at Sanders (7385 Walker Ave).
We invite you to join us, and are always looking for new members who are excited to strengthen and improve their community!
Recent News:
Annual Dinner and Induction
On June 29 we held our Annual Dinner at I don't know Restaurant, where we inducted new members and swore in our 2023-2024 officers in attendance.
The Gloucester Rotary thanks District Governor, Rene' Laws, for swearing in our newest officers, and offer continued gratitude to those who lead our chapter.
Application for Service Project Support
Community service is a key component of the Gloucester Rotary. We are currently accepting Community Service Project Applications on a rolling basis. Service projects needing labor and/or financial support will be considered, and proposed projects should benefit the Gloucester County Community.

CLICK HERE to download the Community Service Project Application and follow the instructions on the form.
Remembering Fellow Rotarian H. Herbert "Herb" Stanley Jr.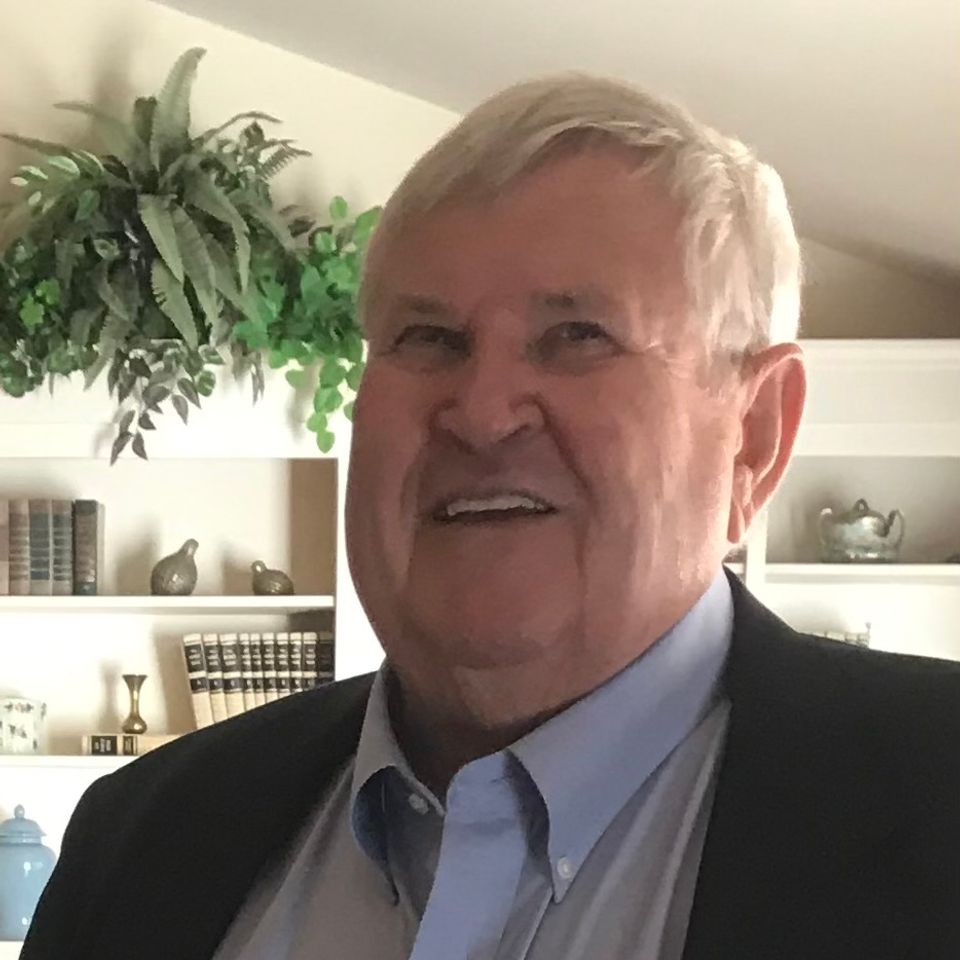 Esteemed Rotary member H. Herbert "Herb" Stanley Jr. passed away peacefully at home on Thursday, Feb. 9, 2023, after an extended fight with cancer.

Herb was born Sept. 27, 1938 in his parents' home, Robeson County, N.C. Upon graduating from Richmond Professional Institute in 1968, Herb began his accounting career in Kilmarnock, and spent over 50 years as an accountant and CPA serving the Northern Neck and Middle Peninsula with offices in Urbanna, Cobbs Creek, and Gloucester.

He was very active in the community. In addition to serving on the Gloucester Point Rotary (Paul Harris Fellow), he was also a member of the Urbanna Chamber of Commerce Board of Directors (Treasurer), Middlesex County Lions Club (President), a board member of the York Academy Board of Trustees (Treasurer), and coached several youth sports teams.

Herb loved to fish the Chesapeake Bay and its tributaries for flounder, spot, and croaker from his boat "My Dream," bird hunt with his pointers, "Chip" and "Sam," and take road trips to Parker's BBQ.

The Rotary will miss Herb's presence and his tireless commitment to the community, and we extend our condolence to Herb's wife of 61 years, Ann, and his family.

To read more about Herb and his life click here.