Below is a brief history of the Gloucester Rotary Club and the Rotary. For a more detailed history see the Rotary's website.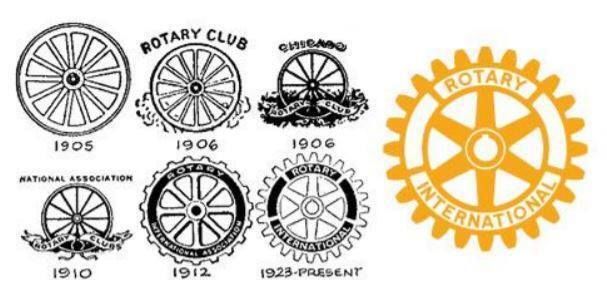 1905 - Paul Harris, an attorney in Chicago, forms the world's first service club, the Rotary Club of Chicago, so professionals with diverse backgrounds could exchange ideas and form meaningful friendships. Soon, other clubs begin to form, leading to the creation of the Rotary.

1923 - Sixteen years after its founding, there are now Rotary Clubs on all six continents.

1933 - An earlier Gloucester Rotary Club is founded.

1943 - The first Gloucester Rotary Club disbands due to wartime gasoline rationing which made it impossible to meet the then strict attendance requirements.

1962 - Sponsored by the Richmond Rotary Club, the present-day Gloucester Rotary Club receives its charter in June 1962.

1963 - The Gloucester Rotary gets to work conducting a three-Sunday series of clinics dispensing more than 20,000 doses of the Sabin Polio vaccine. Later, the Club would contribute over $25,000 to Rotary International's PolioPlus campaign, and the Club still supports the Rotary's efforts to end Polio throughout the world.

1965 - Virginia mandates rabies inoculations for dogs. At the county's request, the Gloucester Rotary establishes an annual rabies clinic that runs for several decades.

1979 - Rotary sets out to immunize six million children against polio in the Philippines. The effort leads to Rotary making polio eradication its top priority. Today polio remains endemic in only two countries — down from 125 in 1988.

1987 - The U.S. Supreme Court rules that Rotary clubs may not exclude women from membership on the basis of gender. Rotary issues a policy stating Clubs in the U.S. can admit women into membership.

Sylvia Whitlock, of the Rotary Club of Duarte, California, becomes the first female club president.

1989 - The Council on Legislation votes to welcome women into Rotary Clubs around the world. The number of female members skyrockets to 20,200 by June 1990.

2019 - The Rotary International Board adopts Rotary's Diversity, Equity, and Inclusion (DEI) statement.

2020 - Rotary International forms a global DEI Task Force charged with: assessing the current state of DEI at Rotary; articulating a vision that incorporates regional differences, needs, and priorities; and developing a comprehensive action plan with achievable, measurable, and meaningful outcomes.

2021 - Rotary adopts a new Vision Statement and Action Plan.

2022 - The Gloucester Rotary celebrates 60 years of international and community service supporting humanitarian, environmental, public health, and youth initiatives.