February Meeting and Speaker Series with Mark Cooke (Feb. 9)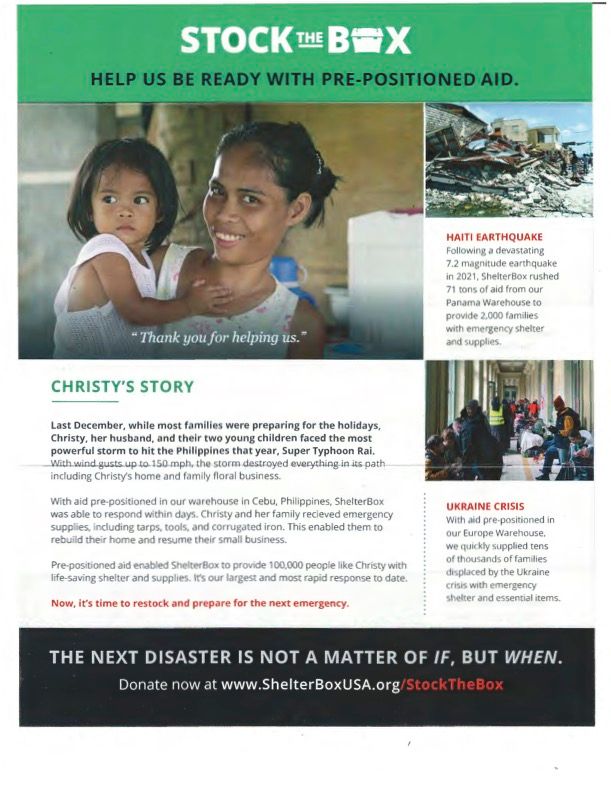 At our February 9th meeting (5:30 PM at PEMS), Shelter Box volunteer, Mark Cooke, will present on the Stock The Box program, a rapid response initiative that delivers vital shelter and other supplies after climate and humanitarian crises.

Interested in learning how you can help Stock The Box? Click HERE!